I grew up in San Diego and am honored to provide dental care to a community I know and love.
As a dentist, my greatest joy is getting to know my patients personally. I like being part of their lives, keeping up with their latest news, and celebrating milestones in their family, schooling, and careers. It is deeply rewarding to help people I care about achieve optimal oral health and beautiful smiles they love to share!
The Importance of Dental Health
Many people do not understand the connection between oral health, overall body health, and mental and emotional wellness.
The health of your mouth can have an impact on many different bodily systems: cardiovascular, respiratory, prenatal health, and your immune system. Likewise, what happens in your body can affect the health of your oral cavity. Further, the appearance of and how you feel about your smile can affect your self-image and the confidence you have in your life.
My staff and I understand these connections. We will work with you to determine what we can do to improve your dental health, function, and appearance. Just as important, we will provide you with practical, non-judgmental guidance and education on what you can do to improve and maintain your healthiest, most becoming smile!
Education and Experience
I grew up working in dental offices and quickly came to appreciate the idea of a career where I'd build relationships with people while helping their health.
I attended San Diego State University and obtained a Bachelor of Science in cell and molecular biology, graduating cum laude with distinction in my major. I moved up the coast to San Francisco's Arthur A. Dugoni School of Dentistry at the University of the Pacific. There I received my Doctorate of Dental Surgery.
In 2012, I opened my private practice, Rea Corley Dentistry, here in La Jolla, and have truly loved every day "at work." Being a dentist means building relationships with people and, through those relationships, helping people achieve their happiest, healthiest, most beautiful smiles. My team and I strive to make going to the dentist a comfortable experience, where people feel like they are visiting a good friend or close family.
Professional Affiliations and Continuing Education
I am an active member of the:
American Dental Association
California Dental Association
San Diego Dental Society
Through these organizations, I have access to numerous avenues to further my learning, including study groups, meetings, and courses.
By staying current with the latest innovations, emerging trends, and new techniques and technology, I am able to assess the strengths and weaknesses of each. Core to this process is evaluating whether the new option will improve patient care and outcome. The latest is not always the greatest, and sometimes time-proven techniques are best for the patient.
Beyond the Office
Family keeps me busy outside of work. My husband Jeremy and I have two boys, Brady and Jordy, along with our dog, Chorizo, and two cats, Sandy and Pearl. I love hanging with my boys at the zoo, beach, on bike rides, and going to Padres games. Being with loved ones, and making memories, is when I'm happiest.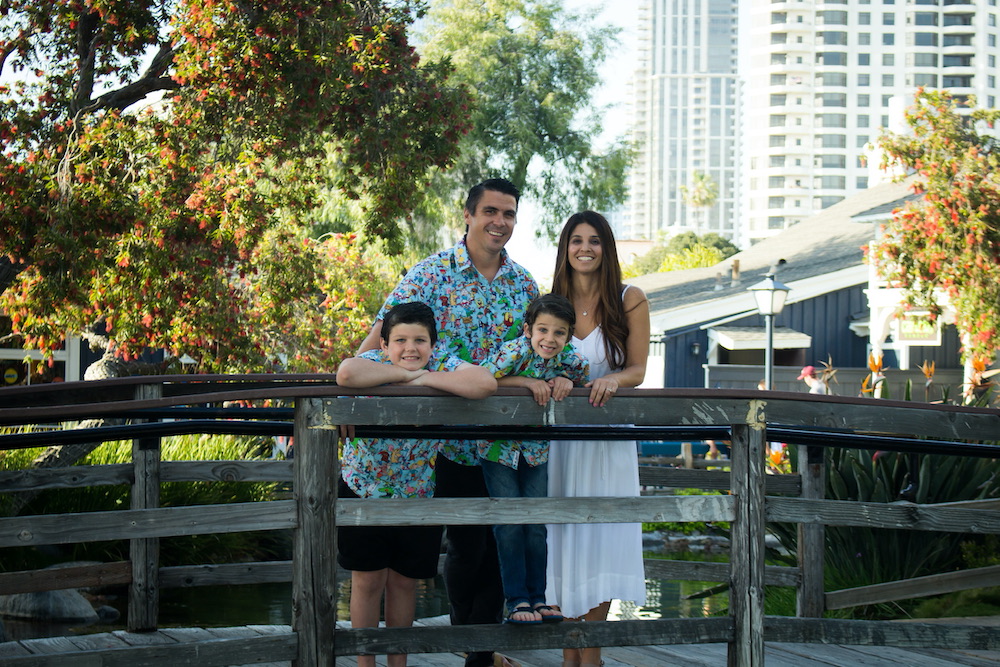 I also love cooking and baking projects, along with traveling, running, and practicing yoga. Exercise is a big part of my daily routine, too: I believe in living a healthy life so I can enjoy everything to the fullest.
That is what I wish for my patients, as well.